Climate neutral shipping with every order
Sustainability is a priority in our company's philosophy. As an international printing service, we see it as our duty to make as big a contribution as possible to the preservation of our environment. This is not only shown in our own endeavours, but also when selecting our partners. This is why we have our products delivered by the service provider DPD, which operates Total Zero programme for climate-neutral shipping. The advantage of Total Zero is that the company can ship goods using carbon-neutral methods by way of a wide ranging environmental strategy. You will be supporting the Total Zero project with every order you make, as our products are all sent to you using climate-neutral shipping. It doesn't cost you anything, but helps the environment significantly. Whether optimising the shipping process or participating in climate protection projects, by using Total Zero every delivery contributes to sustainable climate change.
What is the thinking behind Total Zero?
The principle of Total Zero can be split into three pillars. The first pillar of our strategy is measuring CO2 pollution. Since 2006 DPD has measured the emissions from shipping and from the company. In the meantime there have been such great advancements in technology that the amount of CO2 pollution for each delivery can be calculated with great accuracy. This calculation takes into account not only the method of transport, but also all of the internal operating procedures. With this measurement, it can be clearly seen in which processes there is too much pollution and which processes should be optimised.
More and more vehicles running on electricity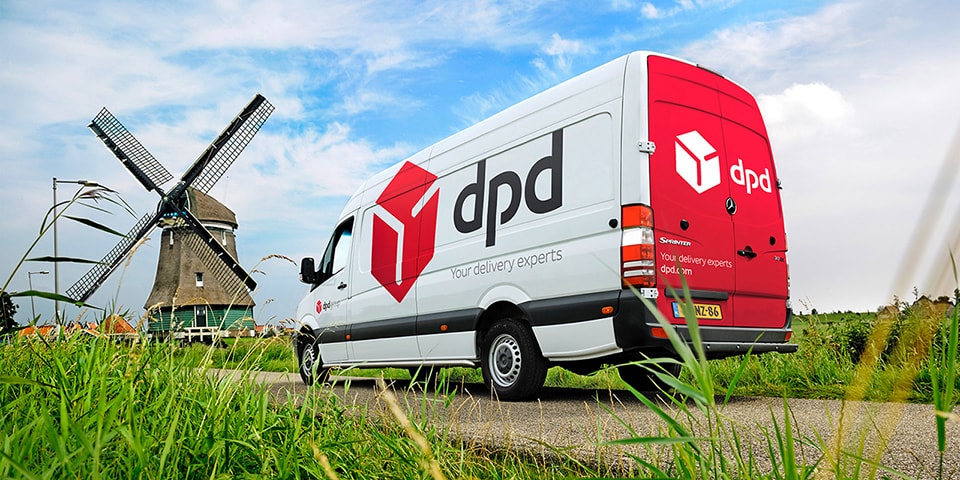 The second pillar of Total Zero is the reduction of CO2 emissions. The measurement method serves as a guide here. All areas of logistics are optimised. The first area is of course the transport itself. DPD ships almost everything by land and in so doing avoids the immense CO2 emission of air cargo. In addition to this, more and more electric vehicles are being used in cities. DPD has implemented the world's first electrically driven transporter, which is also suitable for short distances. For longer journeys lorries are still being used, although these are continually being improved to make them more aerodynamic. DPD has, for the most part, done away with motorised vehicles in towns and is now relying increasingly on bicycle couriers for sending letters.
Consumption is continually optimised
Along with transport there are also other factors to be taken into account in the shipping process. Total Zero means that measures are also being taken internally. Only using recycled paper is one of these measures. Furthermore, at some of the sites energy saving measures are being taken, which have significantly decreased the overall energy consumption of the company. In places where this is not possible, the most modern lighting technology is used, which at least reduces energy consumption. In partnership with TÜV SÜD the company is continually monitoring and optimising the following areas:
Power consumption
Paper consumption
Fuel consumption
Water consumption
Required consumption is offset with emissions trading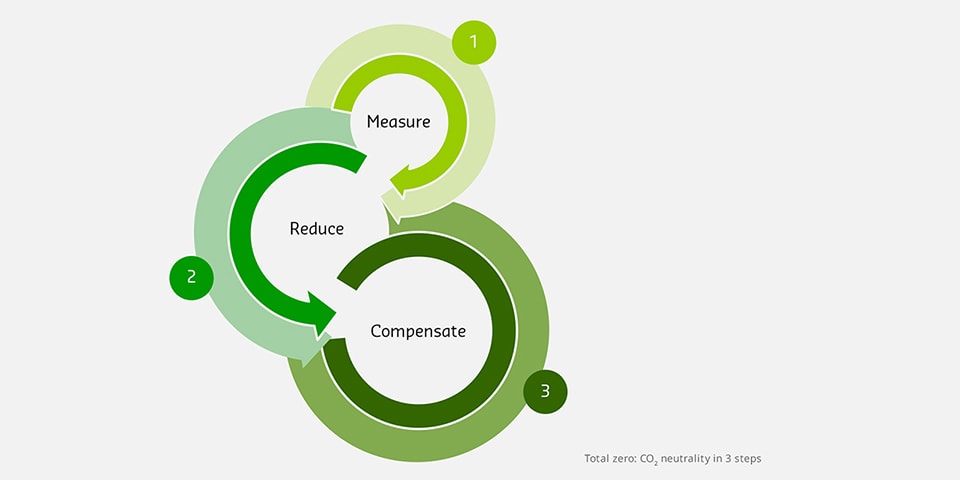 The third pillar of carbon neutral shipping comprises emissions offsetting. This concerns emissions which, despite all of the energy reduction measures, cannot be avoided. Climate protection projects are funded by Total Zero, which counteract CO2 emissions. These can be local projects in Europe or international programmes in developing countries. For example, Total Zero supports a reforestation programme in Columbia through this programme. This creates a carbon store and this counteracts global CO2 emissions. As well as the reforestation programme, DPD also supports the environmentally friendly production of dehydrated lucerne. Lucerne is almost indispensable as fodder, as it is a very nutritious product, which is full of vitamins and tastes good. Its properties ensure optimum digestion for the animals and it is therefore grown in large quantities. Total Zero's projects go above and beyond environmental protection. It also seeks to give added social value. This is why Total Zero is supporting the construction of a biogas plant in Cambodia. This of course means creating an environmentally friendly energy supply, but also creates employment opportunities and strengthens the economy and independence of the region.