Climate neutral printing is an important point for your climate protection strategy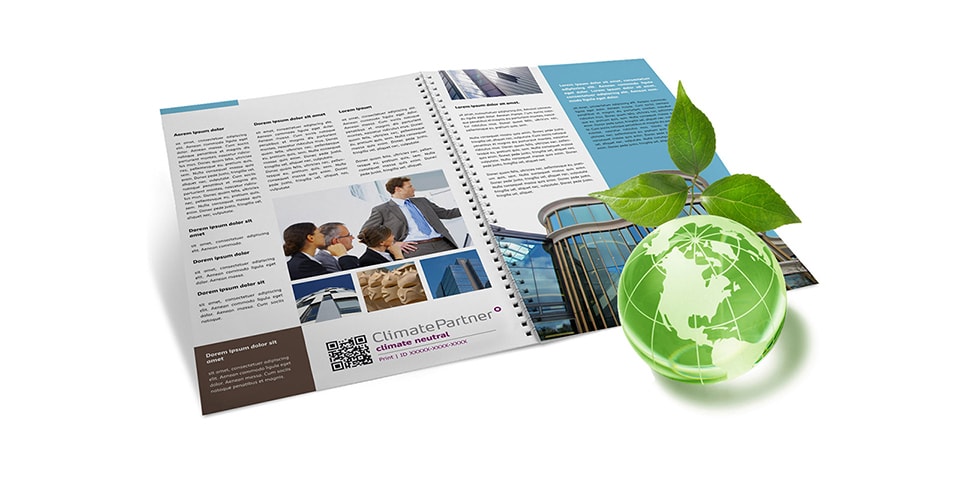 The objective of climate protection is to reduce the emission of greenhouse gases such as CO2 and thus limit the anthropogenic greenhouse effect. The first step in all climate protection activities is an inventory of the amount of carbon emissions released by a company, a product, or a service. These so-called carbon footprints allow you to identify potentials for the avoidance and reduction of carbon emissions. For example, this can take place through efficiency measures and the use of renewable energy sources. By supporting carbon offset projects, you can also offset the carbon emissions that cannot be avoided in the short term. In climate neutral printing, the amount of greenhouse gas emissions caused by the production of the print product is calculated and subsequently offset using emission reduction certificates from internationally recognized carbon offset projects. The emissions caused by the substrate, the printing materials, printing, processing and transportation are taken into account. Carbon offset projects avoid carbon emissions. For instance, a wind farm in Turkey improves the energy supply in the region without using fossil fuels – such as coal and diesel – and releasing carbon emissions. These are tradable CO2 savings in the form of emission reduction certificates. The mechanism of emissions trading globally enables the promotion of sustainable development and the avoidance of CO2 at the lowest possible cost. To this end, different types of carbon offset projects are used – such as hydropower plants, biomass plants, wind farms, reforestation projects and forest protection projects.
Climate neutral printing at low costs: Your benefits at a glance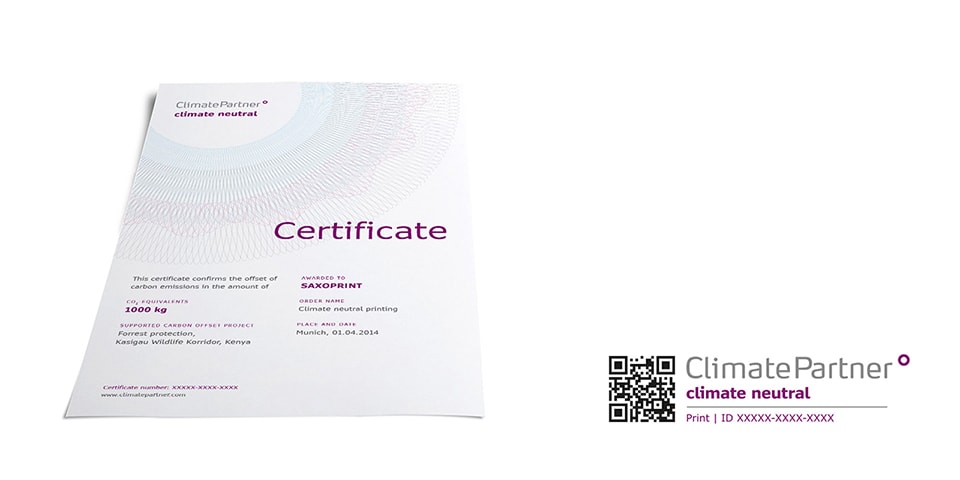 Credibility

With climate-neutral annual reports, brochures, business cards and other printed materials, you can emphasise your sustainability and climate protection strategy.

You are an important partner in climate protection

For your customers, who are making more and more of an effort to buy from eco-friendly companies. And for your business partners, who increasingly select their partners based on climate protection criteria.

Lower costs

On average, it's possible to compensate for CO2emissions with an increase of just 1 to 2% in the original cost of the contract.

Full transparency

You and your customers can clarify and communicate the greenhouse gas emissions and any compensation measures associated with the printed product after entering the individual ID number at www.climatepartner.com.

Make a contribution to climate protection

You support internationally recognised climate protection projects. In black and white with the identification label on your printed materials and individual certificates.

Reducing your carbon footprint

With climate-neutral printed materials, you can reduce your company's carbon footprint.
Forest Protection Kasigau Wildlife Corridor Kenya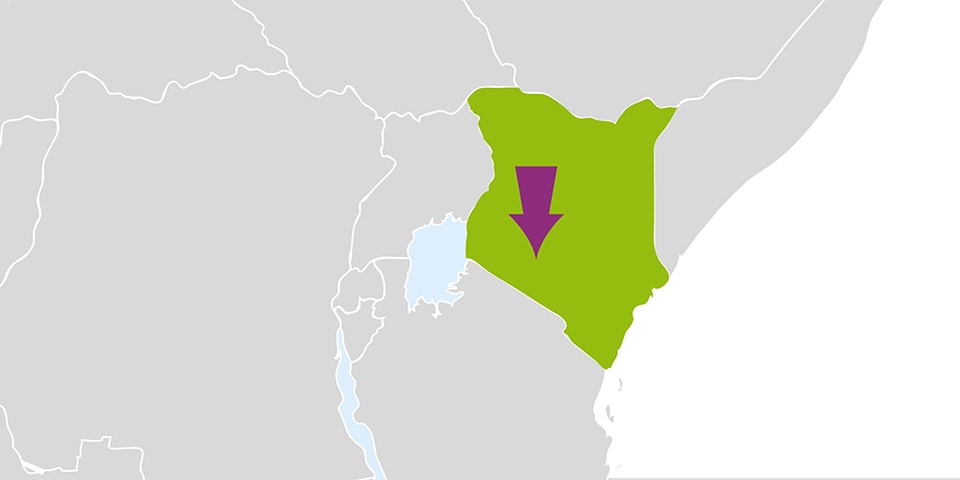 The project is situated in Southwest Kenya and contains a joint protection zone between Tsavo East and West National Park, a wildlife corridor and territories of more than 13 different indigenous peoples.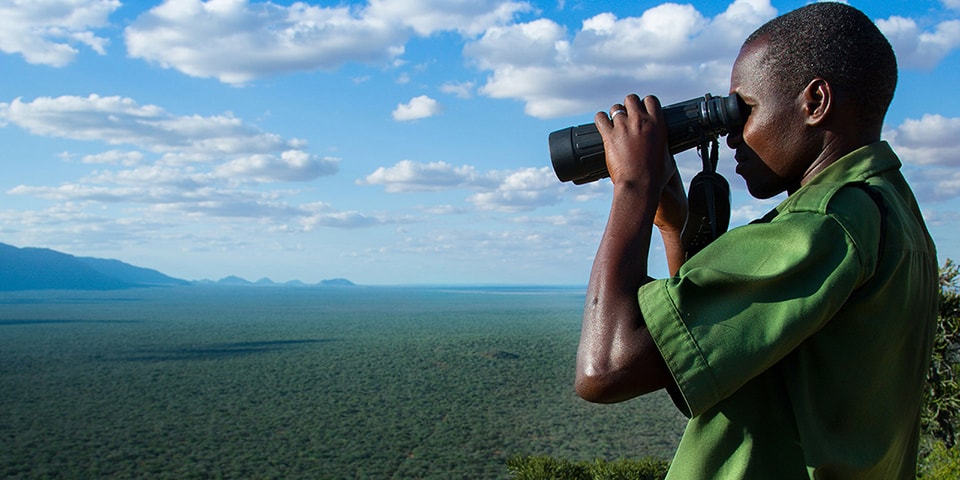 Therefore, also in Kenya, vast forest areas are cleared by slash-and-burn for the reclamation of soil, although it only is fertile for a very limited time, while the lumber is used as construction timber and firewood.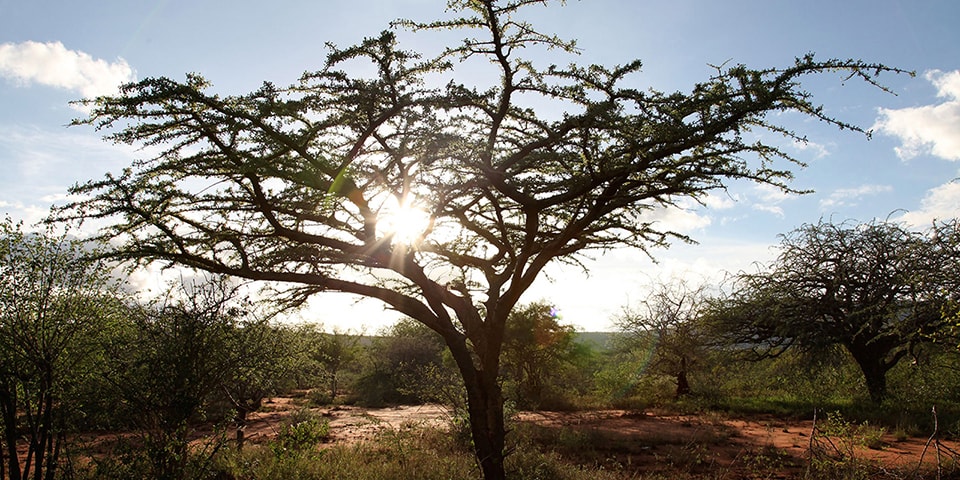 In order to counteract the devastating effects of this deforestation, the Kasigau REDD-project restores about 170,000 hectares of dry forest and savannah through the protection of existing forest stand as well as through afforestation. The project area serves as an important wildlife corridor which is home to numerous bird species and endangered animals such as zebras, cheetahs, lions and – depending on the season – to more than 500 African elephants.
Learn more about environmental protection